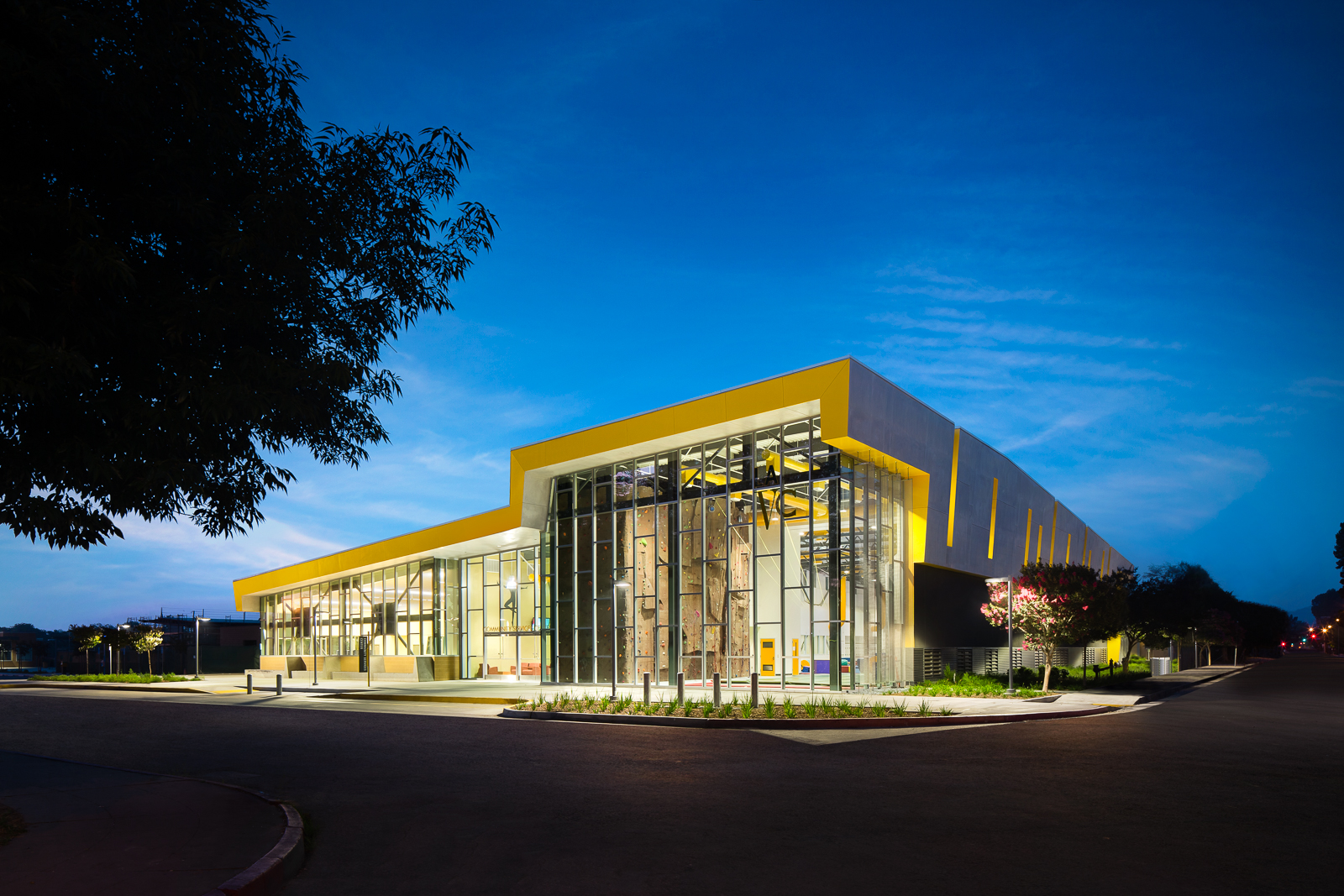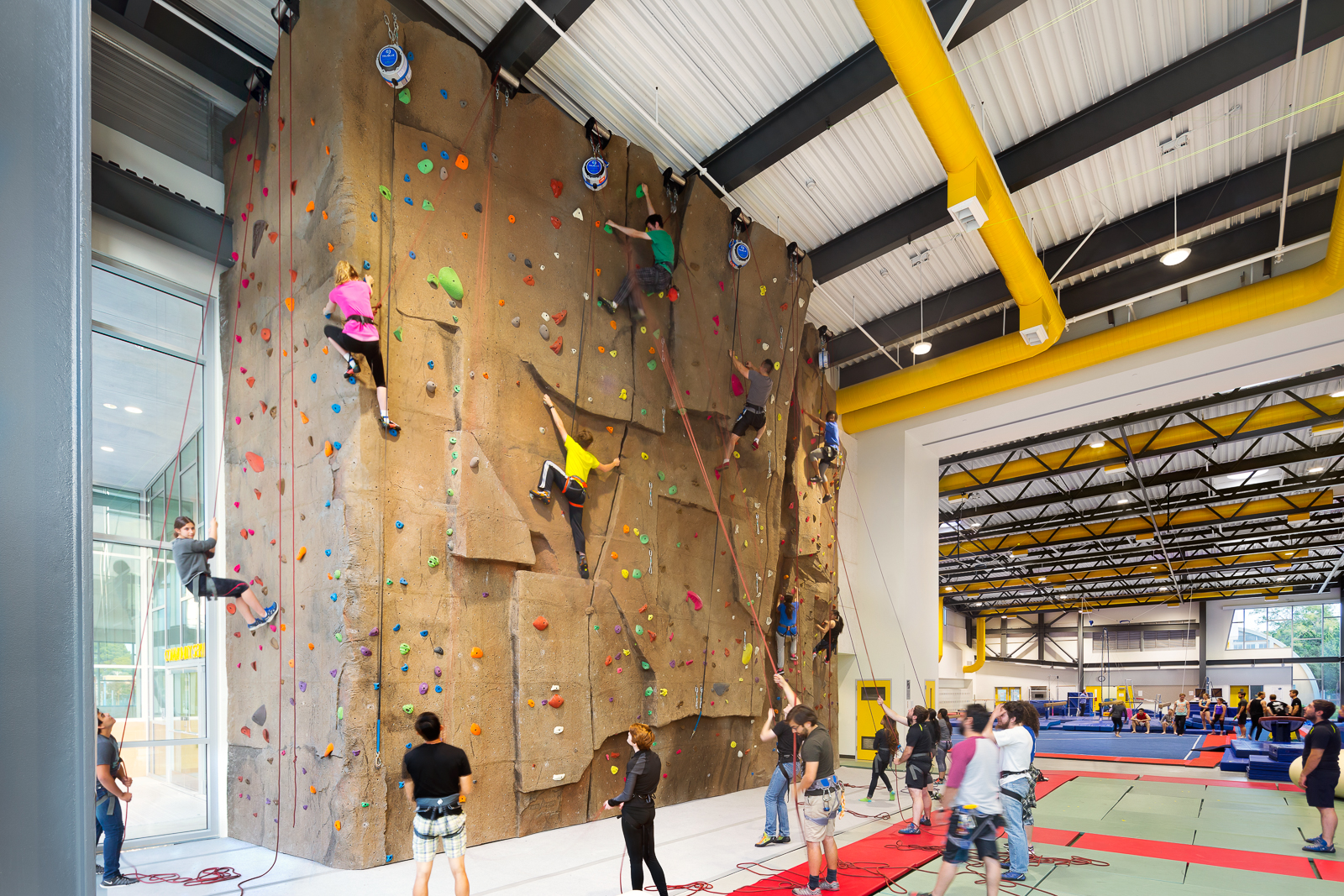 Community Services Center
Location: Los Angeles
Client: LACCD / Los Angeles Valley College
Budget: $16 Million
Completion Date: Feb 2015
This Design-Build project is located just West of Valley College's Stadium. A landscaped plaza serves as a welcoming mat at the terminus of the the new Alumni Walk. Adjacent to which, an athletic plaza is defined between this building and the proposed Athletic Training Facility.
The 1-Story 31,000 square foot Community Services Building program includes a Gymnastic Center, a multi-purpose room that includes a 35' high rock climbing wall, a second multi-purpose room for dancing and table game activities, a computer lab and a large divisible classroom for arts & crafts and cooking classes. Other spaces include administrative offices and support spaces. A covered outdoor eating area is adjacent to the large divisible classroom for the summer camp program.
The building incorporates a wide array of sustainability features with special emphasis on the use of natural light and ventilation. It is targeted to achieve a minimum of LEED Silver certification. In addition to having high energy efficiency in the use and construction of materials, the building also utilizes a stormwater retention system, and drought-tolerant landscaping.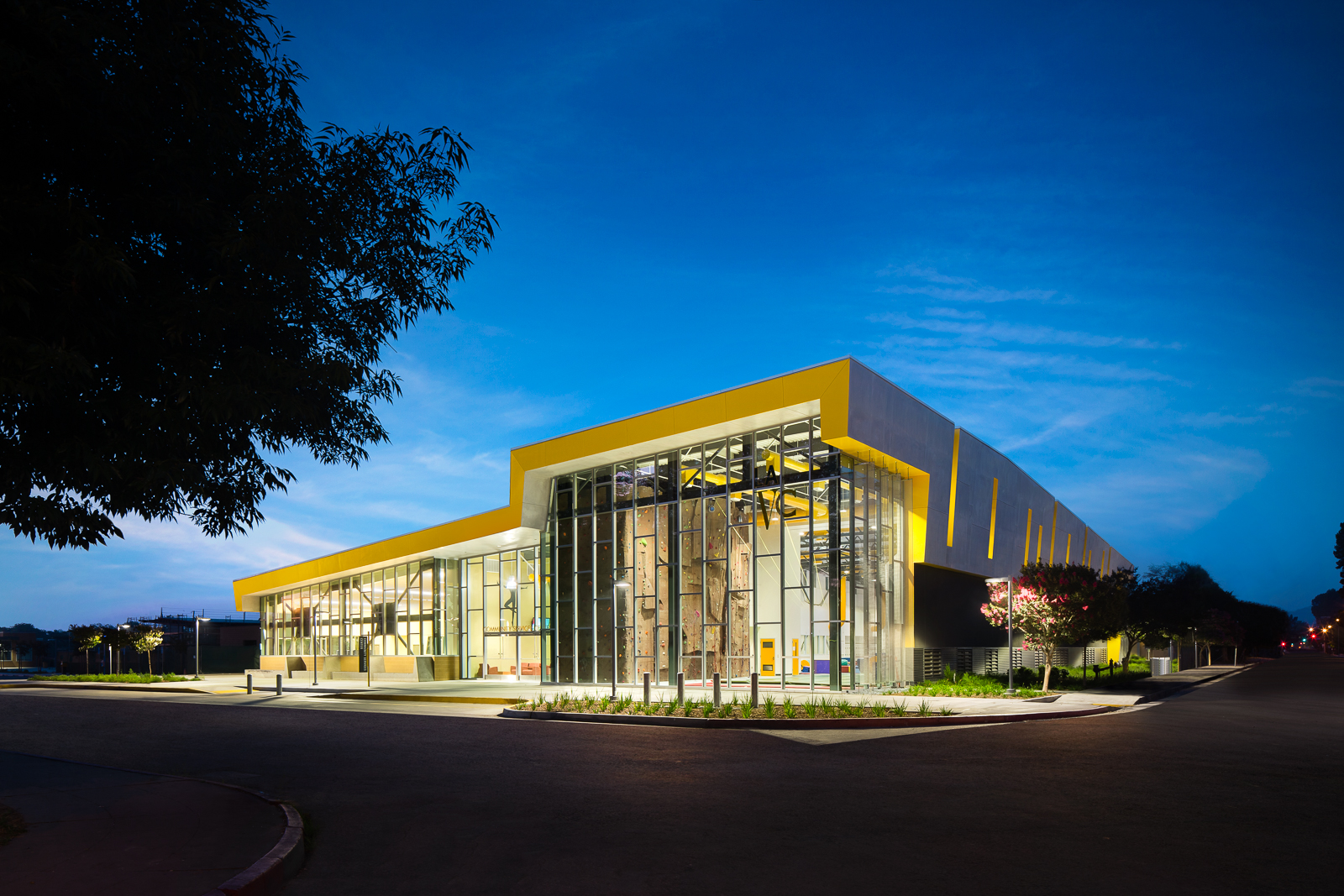 The transparency of the building emphasizes the connected nature of the building uses to the community.